Operating a business is no easy feat. Much like any other aspect of business, communication is essential. This is where report writing comes in and acts as a problem solver.
Below we have listed 20 importance of report writing in business communication that will help you to make the most out of it.  
What is a business report?
A business report is an organized form of information prepared for a specific group of an audience that contains detailed information on business scenarios.
Business reports are usually prepared to analyze business operations and provide crucial conclusions and recommendations to achieve the overall organization's objectives.
Before writing a business report it is important to consider who the report is for and the purpose of the business report (the problem it is going to solve).
Significance of Report Writing in Business Communication
A business report is a document that helps track facts, figures and analytical information in an organized format. It aids in planning and decision-making for the managers. The significance of a business report is to inform the stakeholders about the flow of events and the direction of the company.
Business reports are key to effective communication across the board in a company. It leads to proper organization and tracking of all activities. In any large-scale organization, reports are crucial in ensuring all operations are functioning in accordance with the company's goals. 
There are many types of business reports such as analytical reports, informational reports, research reports, etc. These reports help in easily identifying business operations and planning daily and future decisions. 
Importance of Business Report in Business Communication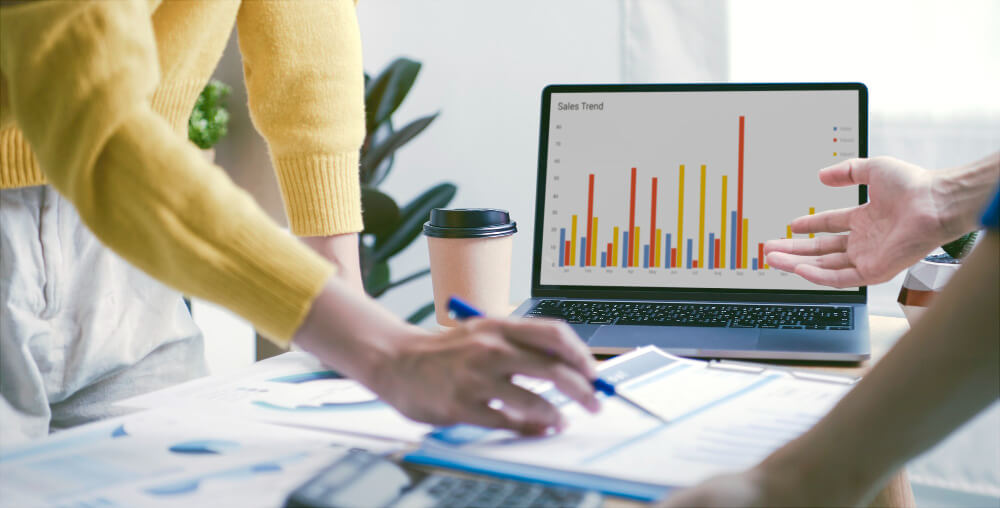 Business communication report writing is paramount to ensuring accountability and the long-term success of a company. Each type of report serves a purpose in its own department.
There are both long and short reports that help summarize past, current and future objectives.
Listed below are 20 importance of business reports
1) Evaluation
In a large-scale organization, it is necessary to operate as a cohesive unit. To successfully do this, the manager requires reports from different sectors to evaluate business activities. 
2) Decision Making
There are large pools of information spread across various sectors. Therefore a crucial importance of a business report is, that it supplies the executive with all the relevant information required. This information is used to make decisions and formulate strategies.
3) Analysis
Another main purpose of a business report is to help in maintaining statistics and patterns. They provide a reference point to the managers to help implement changes for tracking progress and future development.
4) Investigation
Business reports are also used to identify problems and shortcomings. For example, if a company has not performed well in one quarter, a report can be used to help it bounce back in the next one.
5) Development of Skill
The archive of reports builds an organization's knowledge base. This information is used by managers and employees to develop their skills and carry out tasks effectively.  
6) Performance Tracker
A report is used to summarize the performance of employees and teams. It keeps track of goals and how much work is being done to meet them. Reports are also relied on for promotions and personnel changes.
7) Proper Control 
Business reports are used to ensure operations are going according to the company's plans and goals. This is why report writing is important as it helps in easily identifying the areas that are performing well and ones which need more work.
8) Managerial Tool
Managers use reports to plan, motivate and control the workflow of their subordinates. The success of a business relies heavily on informed decisions. These decisions are made using essential information provided by regular business reports.
9) Neutral Representation of Facts
A business report documents facts and statistics in an unbiased format. This information is used to evaluate, investigate and make informed business decisions.
10) Keeping Permanent Record
Another prime importance of a good report is that they are the informational library of a company. They are used to keep archives of all events that happen during the lifespan of a business.
Purposes of Report Writing for the Organization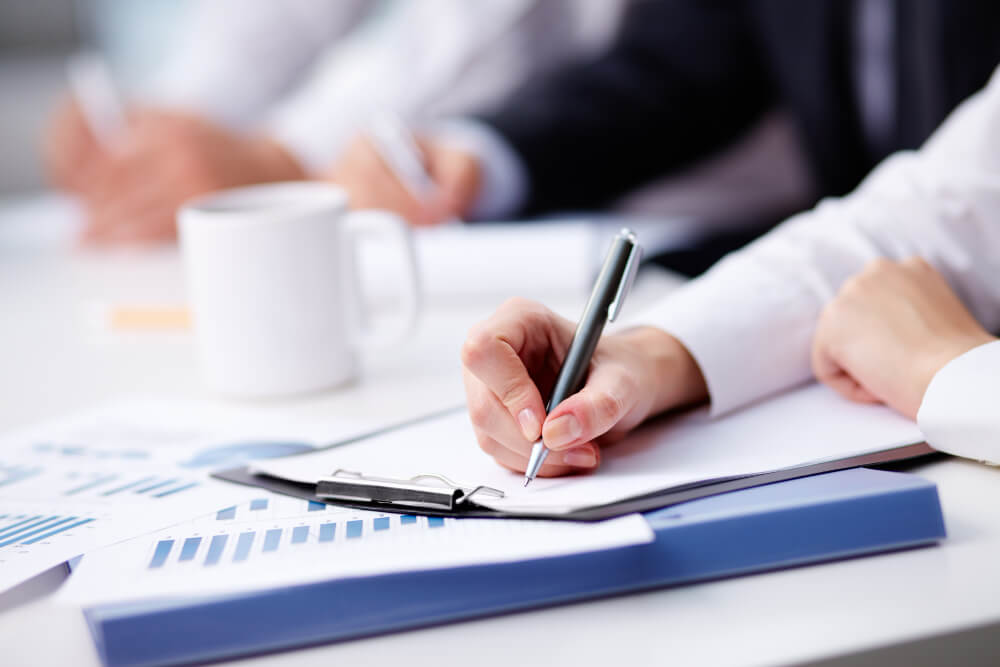 11) Tracks Development Over Time
Another reason why reports are important is that they provide the means to track the history of growth, studying trends and project details. Over a period of time, reports collected are used to formulate new and improved strategies.
12) Provides an Audit Trail
Reports help build a paper trail of the company's past activities. The data collected includes sales, plans, initiatives, annual budgets and meetings.
13) Duty to Stakeholders
A company has legal fiduciary obligations to its stakeholders and government agencies that oversee it. An annual report must be processed to give them a complete picture of the business and its activities. 
14) Coordination Among Various Levels of Management
A business has three levels of management – strategic, operative and coordinative. Reports help in reducing the administrative distance between these different levels of management.
15) Tackling Complex Situations
Complex problems may arise in any company. Managers use reports to understand and implement solutions to control such situations.
Importance of Report Writing for Students

16) Professional Advancement
A manager relies on a good report to make important decisions. The ability to write a good report can increase the chances of promotion and increase standing in the company.
17) Develops a Knowledge Base
The activities of a business are archived for future reference in the form of reports.  Another big reason why use business report is because these reports are a rich source of information for understanding the operations of the company and its products.
18) Informing Important Matters
A business report helps in informing both internal and external parties about important data and events. This information is used by them to plan and make decisions.
19) Easy Decision Process
A report only includes relevant information about a particular area of business. This narrowed-down information is used to make the most profitable and feasible plans. 
20) Skill Enhancement
Writing a report increases understanding of the operations of a business. It also helps in studying marketing trends, planning and making important decisions.  
Types of business reports and their importance for business
1) Market survey report– The market survey report provides detailed information on the target market set by the organization before launching its product and services in the region.
It contains information collected through consumer surveys related to, consumer preference, price consciousness, competitive analysis, etc. This type of report helps businesses identify the product market fit for their upcoming products and services.
Primary data collected through surveys help businesses identify the needs and want of the target market for aligning their marketing activities.
2) Informational report– Reports such as sales report, annual reports, and financial report that helps the organization to obtain crucial business information are called informational reports.
This type of report benefits businesses to analyze their performance and compare it with the benchmark set. The manager can take corrective action after accessing the report and rectifying the underperforming operations.
3) Analytical report– Reports such as employee appraisals, scientific reports, and accounting reports, which help businesses to make crucial business decisions are called analytical reports.
The purpose of the report is to help businesses analyze their current performance and provide feasible suggestions for improvements.
4) Progress report– Progress report is also defined as a status report which contains information related to ongoing projects and business activities.
The management can take up progress reports to analyze the progress of ongoing activities. Moreover, progress report also helps managers to evaluate employees' performance within the organization.
5) Feasibility reports– This kind of report allow the business to decide whether it is feasible to go ahead with the current course of action or to come up with a new strategy for achieving business goals.
These reports are commonly used in the finance department where businesses look for cost and benefit analysis.
Related Reading: Types of Business Reports
Importance of Report Writing in Research
A research report is a document that outlines facts, figures and data of a systematic investigation. It highlights important findings, recommendations and relevant details in the research process.
The importance of business report writing includes preparing factual and verifiable information. The information collected is used to understand market demands and how to meet them. Research reports usually include tables, graphs and statistics. 
A research report is the final step in the research process. All the data collected conveys a summary of the whole study to the interested persons. It helps in knowing the target audience, and objectives, understanding problems and creating surveys/questionnaires.   
The function of Report Writing
In a business, the target goals and standards are defined well in advance. The prime characteristic of a business report is to ensure the employees are working in accordance with the company's expectations. 
An equally important use of report writing is it helps in giving stakeholders a fair assessment of all business activities. The trajectory of a business can be known by looking at relevant reports. Business executives use this information to formulate strategies and assign tasks to employees to meet desired targets.
Managers use business reports to review the total activity and performances of individuals and teams. This helps them identify areas where business is booming and where it is underperforming. 
In any business, there are highs and lows. Reports serve as a way to document the entire journey of a business. They are structured pieces of information available to various levels of management. All activities relating to a business are managed based on incoming reports. 
Objectives of Report Writing
The prime objective of any business report is to convey information. The various kinds of business reports across different levels are used to document all activities and events.
Budgets, cash flow statements, funds, etc. are all formulated based on reports. It is the duty of business managers to go over business reports and ensure all goals are being met. 
A business report is used to assess the status quo of a company. It gives a factual review of all business operations to:
Shareholders

Executives

Managers

Employees
The prime purpose of a business report is also to measure how well the company is performing in the market and against its competitors. It serves as a guide to ensure all business activity is in accordance with the business plan.